Limited time offer: 10% off new gutter installation/replacement OR full gutter guard installation
Call or text to schedule your quote today!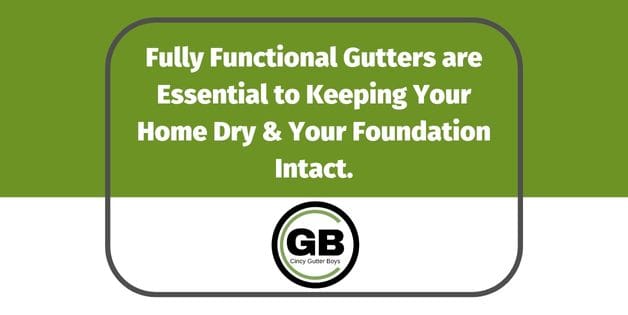 Clogged or damaged gutters can cause all sorts of problems to your home.  Preventing and repairing those problems is a job for the pros.
Cincy Gutter Boys has cleaned thousands of gutters in the Cincinnati area since 2006.  Our customers love the simplicity and convenience of working with us—schedule the cleaning and we do the rest, keeping you informed from beginning to end.
Our process was designed to make life easier for our customers, starting with booking. Customers can call, email, or even text to schedule their gutter cleaning. We also send seasonal email reminders that allow customers to book with the click of a button.
The way we clean gutters is unique as well. We don't blast leaves out of your gutters with high pressure water and leave a mess for you to clean up.  We remove the debris from the top of your gutters by hand. This keeps leaves and dirt getting all over your yard and outdoor furniture. We can also flush all of your downspouts to make sure there are no obstructions and water is flowing freely. At the end of the job, we bag the debris and place it in or around your yard waste cans.
While we are up close to your gutters, we will also look for problem areas in and around your gutter system. We won't try to get you to fix something that isn't broken or pressure you into something you don't want to do, but we will let you know if we find any issues. If you want the problem fixed, we can prepare an estimate as well.   
If you are looking for a highly rated gutter cleaning service with more than a decade of experience and happy customers, what are you waiting for? Give us a call and let us take care of your home so that you can take care of the things that matter most to you.
To get a quote or schedule an appointment, call or text us at 513-479-8800. You can also complete the contact form below.