In 2006, I started a gutter cleaning business with only a beat-up truck, some garbage bags, and a cell phone in order to provide extra income to take care of my growing family. Like most small businesses, I was the guy who cleaned the gutters with one hand and answered the phone and took notes with the other hand.  Little did I know that 17 years later we would be performing gutter cleaning, installation and repair for more than 10,000 regular customers. The one constant between then and now is that I wanted to be proud of the work that was done. I think that's why we have maintained an A+ rating on the Better Business Bureau and have been an Angie's List "Super Service" Award winner every year since 2007 (along with other accolades and awards from HomeAdvisor and Thumbtack).
In 2013, the business officially became an LLC and I brought on my best friend, Grant Dawson. Grant and I share the same commitment to impacting everyone the business touches. We are so blessed and excited to see what the future holds.
Jesse & Grant
Jesse Carpenter | Co-Owner & Founder
Jesse has gone from the guy cleaning gutters and answering phones to the guy that oversees others cleaning gutters and answering phones. He's the Gutter Cleaning Big Kahuna, if you will. Outside of gutters and roofing, Jesse enjoys spending time with his wife and children (two daughters and twin sons!) He also loves the Cincinnati Bengals, UK Wildcat basketball, Ohio State football, and playing board games. In addition to volunteering time at Reset Ministries, Jesse volunteers his musical talents leading worship at his church.
---
Grant Dawson | Co-owner & Office Manager
Grant is the last person you would ever want cleaning your gutters. He's afraid of heights and isn't very good with his hands. However, he loves spreadsheets, accounting, and creating efficient systems, which makes him an important cog in the Gutter Boys wheel. When he's not putting together a new PowerPoint training, he loves playing and watching sports. Grant and his wife are proud parents of three "tweens", including twins. Grant is also the founder and Program Director for Reset Ministries, a local non-profit which Gutter Boys strongly supports.
---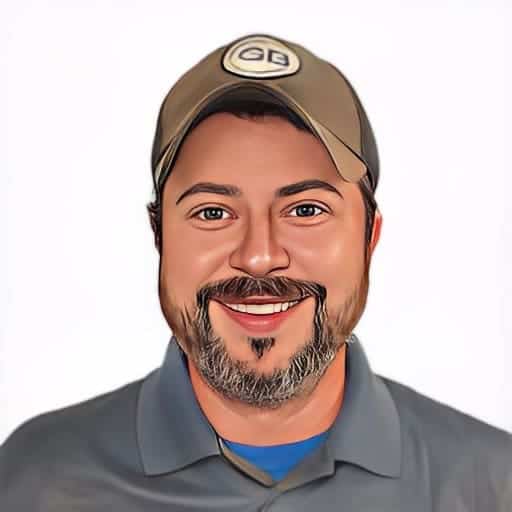 Kyle Ackerson | Service Estimator
Kyle has been serving Gutter Boys customers since joining our team in 2019.  He loves fixing problems and he comes to work every day ready to help our customers find affordable solutions to the problems they are are experiencing.
---