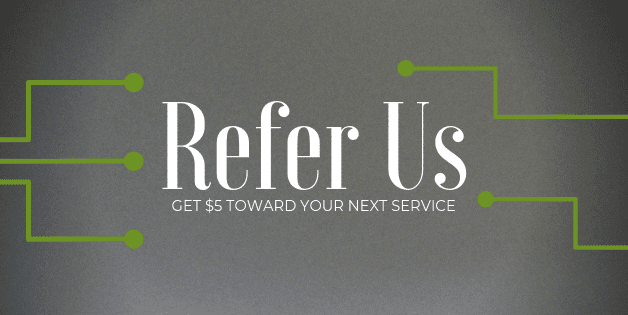 It takes just minute to suggest this us to a friend, but it could save some or your hard earned cash!  For each person you refer, we will credit you $5 towards your next service with Gutter Boys, New Heights, or Kings of Clean.
Know someone who needs a roof?  Call us about our roofing referral specials.
Here's the message we'll send to the email addresses you provide below:
Hey there, 
We recently hired Cincy Gutter Boys for a project and we think you might be interested in their services.  The same guys that own Gutter Boys, also run Kings of Clean Pressure Washing, and New Heights Roofing.  They can help out with just about everything your home or office exterior might need.
If you use then and you're happy with their services, they give $5 off any of the services in their group for each person you refer.  
Hope you like them as much as I did!