We don't just clean gutters to prevent clogs.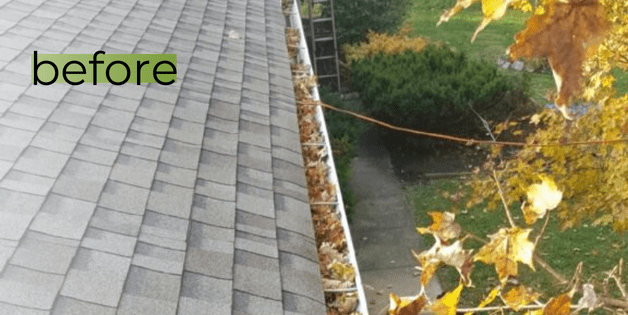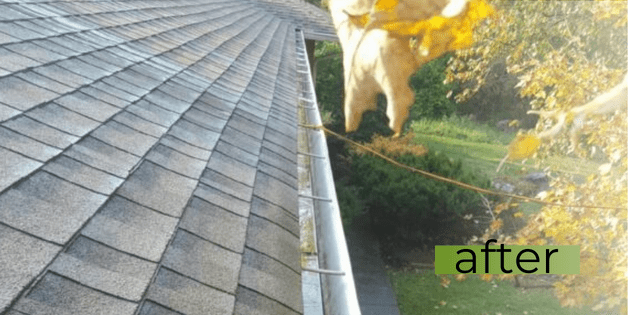 We clean gutters to prevent costly, permanent damage to your home.
As we carry on with our busy lives, it's easy to overlook the dripping gutter seam or standing water in the gutters.  Untreated those seemingly minor things can stain or destroy the paint on your home, aggravate allergies, cause leaky basements, and even lead to foundation damage.
We've made it easy to avoid all of that hassle.
Step 1. Quick and easy scheduling
Get an estimate or request an appointment by calling 513-479-8800.  You can also visit our chatbot 24 hours a day, 7 days a week.
The day of your appointment, we will send you a text to let you know we're on the way.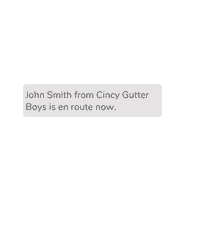 Step 2. Expert gutter cleaning
There is a right way to clean gutters and quite a few wrong ways. We know the difference.
We remove any and all debris from your gutters and the top of your downspouts by hand.  We won't leave your yard covered with what we removed from your gutters and we won't damage your gutters in the process of cleaning them.
We also offer option to have downspouts flushed, meaning we will also find and remove any debris that is hidden in the downspouts.
Step 3. Cleanup and Communcation
Before we head out, we take the time to inspect your roof and gutter system for any potential problem areas.
We want to leave every home cleaner than when we arrive.  We bag debris as we remove it from the gutters, we make sure the water hose is turned off and replaced, the gate is shut, and nothing is left behind.  We've even been known to bring the garbage cans in from the street.
Last but not least, we will send you a text letting you know that the work has been completed.  If we noticed any areas of concern, we will pass that along as well.  There's no sales tactics or pressure, we just want to keep you informed.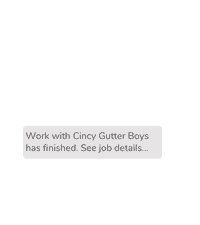 Clean gutters. Dry homes.
We recommend having your gutters cleaned once or twice a year to ensure your gutters are functioning properly and catch any potential problems before they damage the rest of your home.
Give us a call to get started on your gutters today.
Want to know more about our gutter cleaning?
Want to know more about our gutter cleaning?