Repair your gutters now...
and you might not have to replace them later.
There are a lot of people willing to try to repair your gutters, but not many of them can do it well. Window framers, siding installers, and even handymen who work around gutters might be able to offer a temporary fix to your gutter problem.
Cincy Gutter Boys specializes in gutters, from repairs to cleaning and even installation After all, it's in our name! You can trust that the solutions we provide will last and, even better, help prevent more repair costs later on.  
Do my gutters need repaired?
If you've made it this far, there's probably a reason that you suspect your gutters are damaged. Perhaps a wind storm came through recently or you've noticed puddles in your yard. Here are some of the common signs that your gutters might not be functioning like they should.
•  Leaking or dripping gutters
•  Water flowing off the top of the gutters
•  Standing water in gutters
•  Sagging gutters
•  Gutters pulled away from the house
If you're still not sure, here are a few other indicators that our gutter experts know to look out for:
•  Leaks in basement
•  Mulch and soil washed away
•  Stained siding
•  Flaking exterior paint
•  Dirty stripes on gutters
If none of these fit the bill, we still recommend contacting our office for a free inspection. Often you don't even have to be home for us to evaluate your gutters. Confirming your fears or putting your mind at ease is as easy as a simply phone call or text.
What if I don't repair my gutters?
So your gutters are overflowing? No big deal, right? Wrong. Gutters are critical to keeping water out of your home. If your gutters are broken, the chances of leaks and water damage increases with every passing day. The damage to your landscaping might be a minor inconvenience, but mold growth, wildlife infestation, basement flooding, and rotted wood will impact the health and the comfort of everyone in your home.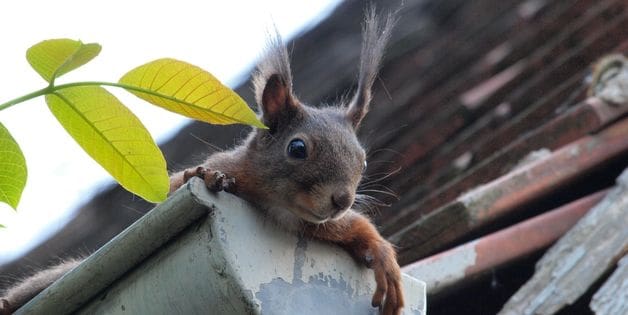 As your local gutter experts, our team can easily diagnose the underlying cause of your gutter issues. We can perform minor repairs, such as sealing leaking seams, reattaching or re-sloping sagging gutters, as well as more extensive repairs, such as replacing entire sections of gutters. In many cases, we can fix your gutter without resorting to complete gutter replacement.
Call or text our office to schedule your your free gutter inspection today. You can also ask us to look over any problem areas when scheduling your gutter cleaning. We will clean your gutters and check to make sure they are fully functioning.
Want to know more about our gutter repairs?