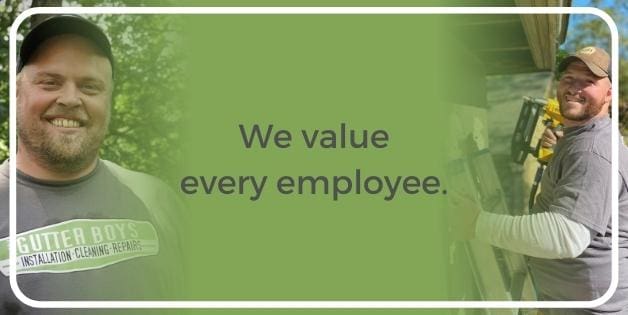 Quality Services for All Your Gutter Needs in Cincinnati, OH
Although many homeowners overlook their importance, gutters play a role in protecting your home from water damage. Well-maintained, functioning gutters deflect water from your property, preventing leaks, rot, and mold growth. If your guttering in Cincinnati, OH, needs cleaning, repairs, or replacement, you can count on Cincy Gutter Boys!
Our team of gutter contractors has years of experience to provide you with the best solution for all your gutter needs. We deliver top-quality workmanship and durable materials to ensure your home stays protected from any type of moisture damage.
Our Service Areas
Cincy Gutter Boys is based in Cincinnati, OH. We proudly serve homeowners in the Greater Cincinnati tri-state area, including:
Cincinnati, OH
Norwood, OH
Finneytown, OH
North College Hill, OH
White Oak, OH
Reading, OH
Northbrook, OH
Blue Ash, OH
Montgomery, OH
and many more!
From Gutter Maintenance to Installation, We Got You Covered!
Regular gutter maintenance is one way to keep your gutters in good condition year-round. At Cincy Gutter Boys, we can clean your gutters and provide thorough inspections. If we spot early signs of leaks or rust, we conduct the necessary gutter repairs to prevent major damage from occurring in the first place.
If your guttering is at the end of its service life, consider replacing it with better alternatives and higher protection. Cincy Gutter Boys offers four different types of first-rate gutter guards to protect your guttering from blockages and more.
Get in Touch With Our Gutter Experts Today!
With Cincy Gutter Boys, your Cincinnati, OH, gutters stay protected and durable. Whether you need an expert to maintain your box gutters or install gutter guards, we can help. To book an appointment, call (513) 479-8800 or fill out our contact form.